We bring together a team of passionate people about life. Sounds familiar?
Would you like to work in a different universe? The living house is a new concept unique in Quebec. We offer a totally different immersive and educational shopping experience and we are looking for dynamic, energetic and smiling people who enjoy working with people.
Here's what we offer.
A stable job, full-time or part-time, and a very flexibility schedule, because we understand that have a busy life.
A family and pleasant corporate culture because we love our colleagues being in a good mood and happy.
A work environment where collaboration and participation are strongly encouraged, you too have a wealth of experience to share.
Competitive salaries, an annual bonus system, public holidays, paid overtime and a group insurance program, because you deserve the best in exchange for your time and energy.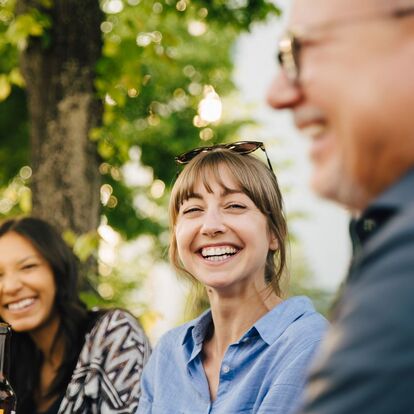 That's not all, learn about our values
They talk about our philosophy and the very close ties that we forge with our customers, our employees, our collaborators and our trading partners. The Archipel's culture is based on 4 value pillars:
Pleasure
Happiness can be cultivated and life is made up of these day-to-day simple pleasures to fully savour. We are accomplices to the well-being on a daily basis.
Generosity
We distinguish ourselves by our availability, our ability to anticipate expectations and our pride in surprising and satisfying.           
Simplicity
We exist to make life easier for our customers with products, services and solutions tailored to all their specific landscaping needs.              
Passion
We are a proactive and inspired organization, with a client oriented approach, and we offer a warm and personalized service to each of our clients.  
Transparency
Our approach is based on collaboration, listening, trust, respect and support at all times and in all circumstances, both between us and with our clients.

So, are you our next colleague?
Archipel offers you opportunities to make your mark in several areas of expertise. Explore the different possibilities and contact us. Your next job is waiting for you!